PC Hardware
VGH Computer Services offers a large selection of computer hardware, hardware accessories, and peripherals. We carry everything from hard drives and memory to networking equipment and monitors to mice, keyboards, headsets and many other peripherals, from standard office models to high end gaming models.
Want to build your own Custom Gaming PC? We carry all the components necessary to build your own!
We have in stock:
Hard Drives

Western Digital HDDs and SSDs, M.2s & NVMEs
Samsung SSDs, M.2s & NVMEs

Motherboards

Asus TUF series Gaming
Asus Z & H series Gaming

Video Cards

NVIDIA EVGA GeForce graphics cards

RAM

Kingston & Crucial from 8GB sticks to 32GB Kits

Power Supplies

EVGA Bronze, Silver, Gold and Titanium rated PSUs

Water Coolers

EVGA 120,240 and 280mm Closed Loop Water Coolers

Processors

We carry the latest generation of Intel & AMD CPUs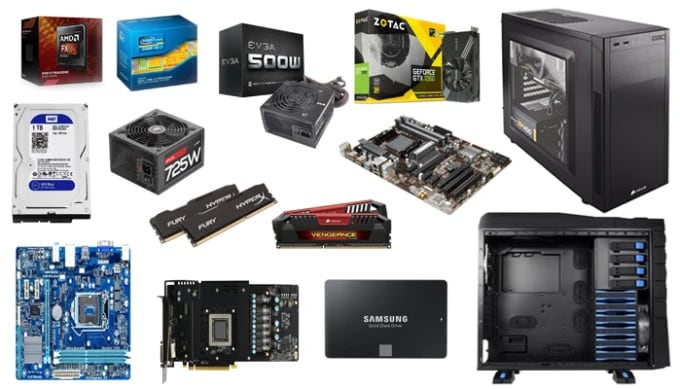 We offer a variety of brands of computer cases as well including but not limited to: Cooler Master, Corsair, and EVGA.
Looking for a different Brand? We can special order in anything you're looking for! You tell us what you want and we will find it for you!
If you're not comfortable building a computer yourself, you can even pick out what parts to use and we can build it for you! Did we mention we build it for FREE when you buy with us!
Gaming Accessories
We carry many gaming accessories for Both PC and Console gaming from several top brands to better serve your gaming accessory needs.
We offer a wide selection Gaming Accessories including but not limited to:
Mechanical and Non-Mechanical Keyboards

Corsair K40, K55, K68, K70 MK.2/LUX, and K98 Platinum
Logitech G Series Gaming Keyboards
Razer Huntsman, Ornata, Blackwidow, and Cynosa

High Precision Gaming Mice

Corsair Iron Claw, Scimitar, Glaive
Logitech G Series 502, G603, G903
Razer Naga Trinity, Mamba, Death Adder
And many more.

Mouse Pads

Corsair
Razer
HyperX
Acer Predator
Cables
At VGH we can meet all of your cable needs at the lowest prices in the area! We offer a wide variety of cables including but not limited to:
USB Cables
Video Cables
Audio Cables
Networking & Controller Cables
Power

Computer, TV and other Power cords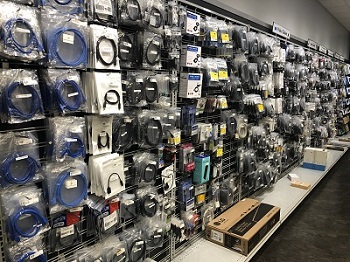 We carry several different types of these cables in varying lengths, some even up to 200ft! Need a custom length of ethernet cable? We can cut you any length you need off a 1000ft spool!
Not looking for a cable but rather an adapter? We have those too! At VGH we can carry several different types of adapters for all of the cable types that we carry!